Blue Oak
Valley Oak
Oregon White Oak
Engelmann Oak
Coast Live Oak
Interior Live Oak
Canyon Live Oak
California Black Oak
Blue Oak

Scientific name Quercus douglasii Hook. & Arn.
Common names Blue, white, mountain, rock, iron, post, jack, Douglas
Height Usually 20-60 ft.; tallest over 90 ft.
Mature Tree DBH (Diam. at Breast Ht.) Less than 1 ft., up to 2 ft.; largest over 6 ft


Longevity Long-lived, 175-450 yrs.
Acorn Matures first year; variable in shape; warty scales; Cup very shallow
Shade Tolerance Seedlings not tolerant
Sprouting Variable sprouter; not vigorous on dry sites.
Sites Hot, dry sites with rocky soils, 12-40 in. deep; can't compete with live oak on better sites

Foliage Deciduous; blue-gray color; smooth or slightly to deeply lobed edges; 1-3 in. long and 1/2-2 in. wide.
Fire Tolerance Tolerates grass fires; not hot brush fires
Elevation 500-2000 ft. in north; up to 5000 ft. in south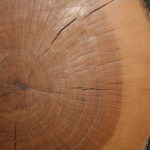 Associates Grades into open valley oak stands at low elevations; blends into denser live oak stands at higher elev.; foothill pine common
Identification Notes Confused with valley oaks when leaves are dust
---
View Blue Oak Woodland & Wildlife Habitat information
View Blue Oak-Foothill Pine Woodland & Wildlife Habitat information
Valley Oak
Oregon White Oak
Engelmann Oak
Coast Live Oak
Interior Live Oak
Canyon Live Oak
California Black Oak